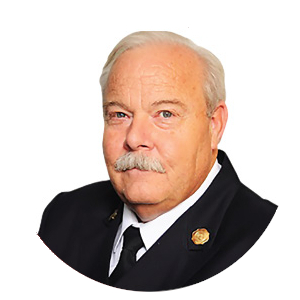 William Spence Sample
Emergency Management Consultant
Spence has over 37 years of experience in the public sector and in Emergency Management and Public Safety. As the Alberta Fire Commissioner and Advisor to the Public Safety Division, Spence lead the provincial team responsible for reducing fire losses, injuries and deaths in Alberta. Furthermore, Spence oversaw the provision of support services directed at enabling and improving the fire and emergency services of all Alberta communities.
Project & Work Experience
Negotiated and prepared a wide range of contracts and agreements for municipalities, their fire services and other departments including mutual aids, fee for service and cost sharing for recreational facilities.
Advised municipalities on all areas of municipal risk management and presented risk reduction workshops throughout Alberta, the Northwest Territories and Nunavut on behalf of the Alberta Urban Municipalities Association and Willis Canada.
Developed and delivered risk management workshops and presentations to Aboriginal communities throughout Alberta and assisted in the development of the Metis Settlements Fire Chiefs Association.
Jointly responsible for creating a single Edmonton Emergency Response Department from the previously separate Fire and Emergency Medical Services departments. Amalgamation resulted in initial savings of $550,000, improved service quality and reduced emergency response time.
Reporting directly to City Council, co-chaired the Edmonton Labour/Management Task Force on Service Delivery. In cooperation with Union representatives, achieved consensus report resulting in the adoption by the City of all recommendations, including the addition of four ambulance units.
Initiated a training program to raise firefighter skills to the Emergency Medical Response (EMR) level. Resulted in improved service delivery and increased productivity of fire staff while simultaneously reducing workload of EMS staff.
Built inter-agency partnerships (police, fire, and ambulance) to design, develop, and implement an 800mhz-radio trunking system and a $17M Computer Assisted Dispatch (CAD) system. Resulted in an improved emergency response initiation system, improved performance measurement systems and reduced human error.
Prepared, presented, and managed budgets of up to $93M, frequently achieving under-budget targets.
Supervised up to 12 managers; coached to maximize performance. Effectively managed difficult employee relations and resolved employee disputes/issues.
Implemented public and key stakeholder consultation process aimed at creating user driven and designed fire service operational framework; identified gaps/conflicts in public safety laws and policy and recommended potential solutions.
Established partnerships with significant public-sector organizations to increase public education and awareness of emergency response procedures such as CPR and fire safety.