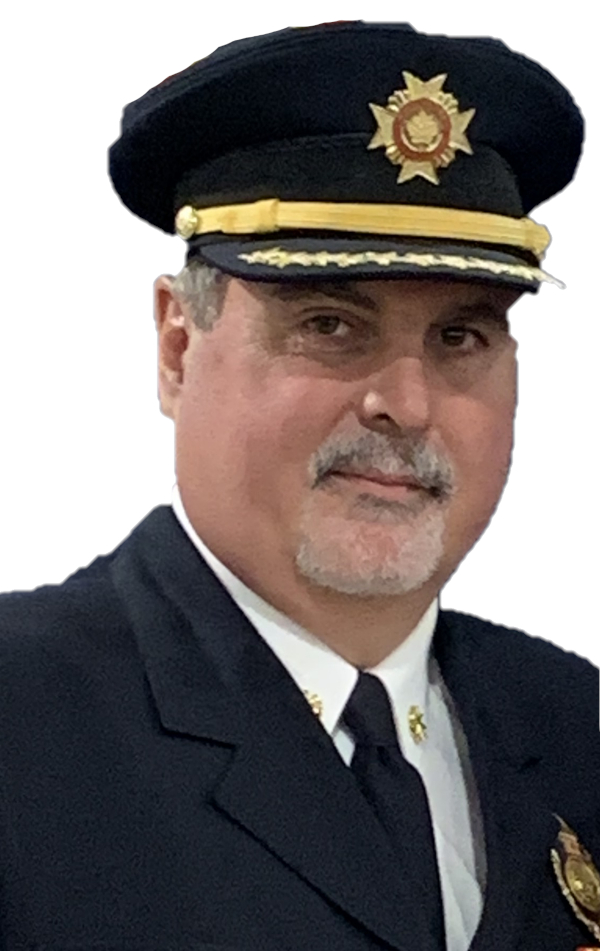 Paul Acton
Emergency Management Consultant
Throughout his 40-year career in emergency response, Paul has held various Chief Officer positions, in one of the smallest departments in Ontario to one of the largest departments. He is highly analytical and able to process critical information quickly, resulting in a long and proven track record of solid decision making under extremely dangerous conditions and other high-risk situations. He exhibits strong leadership skills, exercises sound judgement, and takes a common-sense approach when problem solving, resulting in the ability to effectively formulate and implement short and long-term action plans during emergencies and day to day fire department operations. He is conscious of budgets and limited resources and strives to avoid exposure to undue liability. Fair, firm, and honest, Paul is well respected by peers. Paul's experience has given him a solid understanding of fire department day to day operations, requirements, and challenges. His focus, as always, remains on providing safe and efficient service delivery, while maintaining a safe and respectful workplace. His strong network allows him to stay up to date on best practices and the latest and ever-changing challenges facing the North American Fire Service to date.
Public Engagement Experience
EM 200 – Basic Emergency Management
EM 300 – Community Emergency Management Coordinator
IMS 100 – Introduction to Incident Management System
IMS 200 – Basic Incident Management System
OFM Multi-Agency Senior Officer/Manager
Stitt Feld Handy Group Alternative Dispute Resolution Certification
NFPA 1021 designated Professional Fire Officer II
NFPA 1041 designated Professional Fire Service Instructor II
NFPA 1521 Incident Safety Officer
Ontario Police College Graduate/ Police Constable (2004)
OACP Constable Selection System for Background Investigations
External Fire Department Service Review/Crisis Management assistance
Labour Management & Arbitration (Professional collective agreement and Volunteer/paid on-call)
Change Management and Culture change and Diversity Initiatives
Recruitment, hiring processes and implementation
Conflict/Dispute Resolution & Teambuilding
Facility, Fleet and Equipment Management
Joint Health and Safety Management Representative
Purchasing, Budgeting and Procurement processes
Council presentations
Policy, Procedure development and Implementation
Promotional process and Training program development
COVID 19 continuity of Operations
Provincial and Federal Representation accordingly (CBRNE preparedness)
SOP research and development
JHSC management experience
Accredited Instructor/Trainer: Emergency Management Ontario IMS 100 & 200, Basic Incident Management, ICS Canada, Blue Card Complex Emergency Incidents, Blue Card Command Mayday, NFPA 1521 Incident Scene Safety Officer, OFC Associate Instructor II, NFPA Fire Officer I & II, OAFC PV systems (solar energy), ISFSI Principles of Modern Fire Attack
Membership & Committee Experience
Past Member of Ontario IMS working group
OFM/OFC NFPA 1001 Review Committee (2019)
Member of the Public Safety Canada DRDC/CRTI (CBRNe) National Capability Based Planning project working closely with Police, Fire and EMS from across Canada and the USA, including the Department of Homeland Security and Border Services to evaluate gaps in National Security and Joint Interoperability.