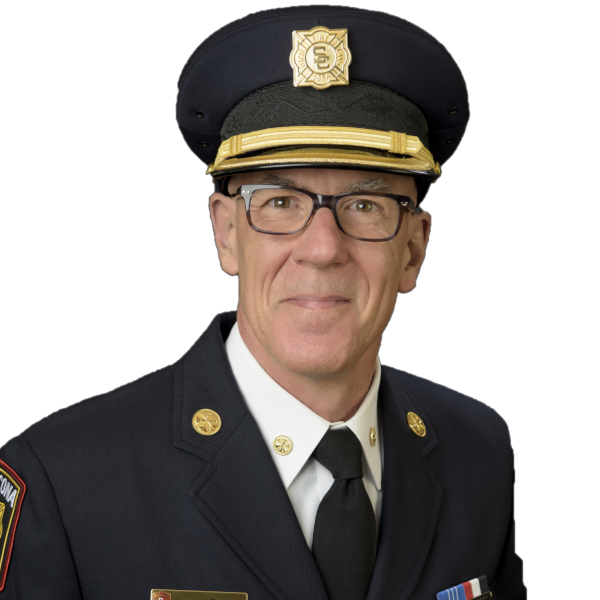 Kelly Lehr
Emergency Management Consultant
An experienced Emergency Management professional, Kelly is dedicated to supporting communities during pivotal events. His commitment to continuous learning and application is evident in the leadership programs of Strathcona County Emergency Services (SCES) and throughout his Emergency Management tenure. A firm proponent of servant leadership, Kelly champions empowerment, collaborative endeavours, and a persistent ethos of enhancing every situation.
Current Responsibilities
Emergency Management & Training
Qualifications
Bachelor of Public Safety Administration – JIBC
Occupational Health & Safety Certificate – University of Alberta
Advanced Program in Project Management Certificate – University of Alberta
Certificate in Municipal Management and Leadership – University of Alberta
Advanced Care Paramedic – NAIT
Professional Designation
Executive Chief Fire Officer (ECFO)
NIMS 100, 200, 300 Certification
NFPA 1021, 1041, 1035
2000 – Current – Deputy Chief, Strathcona County Emergency Services
Integral to two division reorganizations, broadening the division's scope and responsibilities. This expansion included collaborations with both the Strathcona County Incident Management Team and the North Central All Hazards Incident Management Team. Portfolio encompasses recruitment, skills maintenance training, leadership development, safety & logistics support, and partnering with HR for disability management and return-to-work programs.
1996 – 2000 – EMT- A and Paramedic, City of Edmonton
AB Deployments
2013 Southern Alberta Flood (High River) – Strathcona County IMT PSC, ICP/EOC
2016 Fort McMurray Wildfire – Strathcona County IMT PSC, ICP/EOC
2023 Yellowhead County/Town of Edson Wildfire – NC AHIMT ICP/EOC
Strathcona County IMT activities
Wildfire support
Hosting Provincial reception centre support
Exercises / Mentoring
Led the strategic alignment of departmental objectives with corporate goals, optimizing resource allocation for enhanced operational efficiency.
Mentored team members during the integration of two new divisions, fostering a collaborative environment and exceeding performance expectations.
Prioritized Operations Support through collaborative efforts with management and other divisions to craft compelling business cases, with a strong focus on evolving community risks and staff safety.
Pioneered cutting-edge training initiatives, including the high-fidelity medical simulation and officer leadership programs, significantly enhancing departmental preparedness and performance.
Delivered comprehensive EDP/supervisor training, maintained meticulous documentation, and effectively managed employee return-to-work program in coordination with Disability Management.
Demonstrated proficiency in orchestrating and executing emergency response procedures, ensuring the safety of critical operations and protecting community assets.