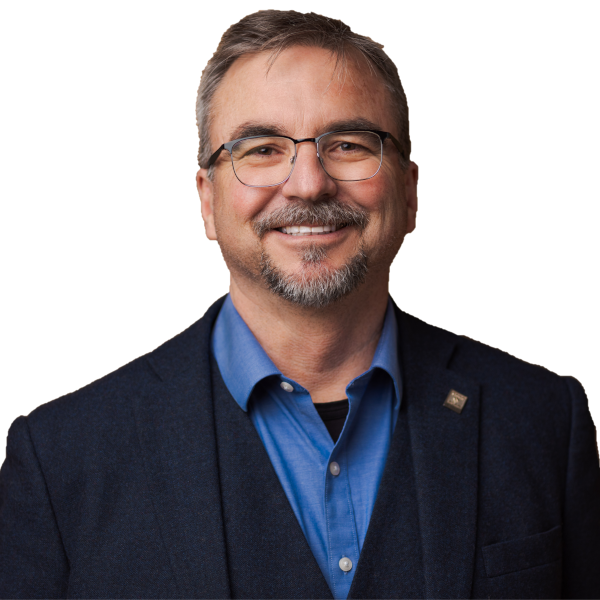 John Enns-Wind, MBA
Municipal Management Consultant
John is a collaborative, solution oriented, and personable Civic Administrator and former Mayor. He has more than twenty years of unique and diverse experience in business-related positions, combined with ten plus years in direct public service in municipal government. John has extensive experience in strategic plan development and implementation, financial management, economic development, organization review, business management, and human resources. He is a facilitative leader with strong communication skills who excels at building and maintaining solid relationships with all municipal levels, other governments, community members, stakeholders, vendors, auditors, and regulators.
Qualifications
Master of Business Administration – University of Saskatchewan
Master of Divinity – Briercrest Seminary
Bachelor of Arts: Liberal Studies & Politics – Brock University
Indigenous Canada – University of Alberta
Professional Designations
LGA II ICS
402 Emergency Management for Executives
Professional Associations
Canadian Association of Municipal Administrators
Association of Municipal Administrators of New Brunswick
2020 – Present Chief Administrative Officer, Town of Grand Bay-Westfield, NB
Successfully transformed the organization's capacity and culture to facilitate commercial and residential growth, increase the delivery of recreation programs and services, and enhance the Public Works/Parks Department to complete more maintenance and repair in house.
2016 – 2020 Chief Administrative Officer, Town of Battleford, SK
Lead co-author of the Sacichawasihc Relationship Framework Agreement between five Treaty 6 First Nations and two urban municipalities with the purpose of improving government to government relations leading to health, wellness, and prosperity for all.
2012 -2015 Mayor, Town of Kindersley, SK
Led a governance review and implemented both CAO Reviews and Council Reviews to ensure CAO effectiveness and Council accountability and a high performing culture.
2011 – 2015 Principal, Teo Lakes Consulting, Kindersley, SK
Provided management consulting to a variety of corporations and not-for-profit organizations.
2010 – 2011 Human Resource Consultant, Koenig and Associations, Saskatoon, SK
Developed successful proposals to clarify client challenges so effective methodologies could be developed to facilitate organizations in the achievement of their goals.
1997 – 2000 Community Economic Planner, GNWT, RWED, CEDS, Yellowknife, NT
Completed statistical reports, strategic planning, business proposal analysis, economic sector reviews, community profiles.
Saskatchewan Municipal Award 2019: First Place

Negotiator and co-author of Sacichawasihc Relationship Agreement between 5 First Nations and two urban municipalities.

Saskatchewan Municipal Award 2015: Second Place

Wastewater Project: repurposed unused WTP backwash water for resale for industrial purposes.