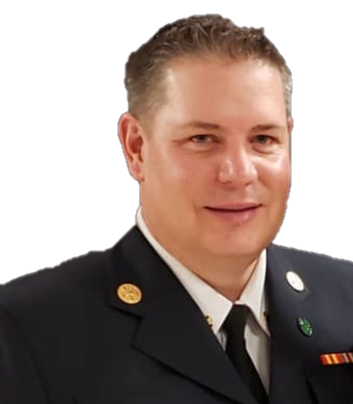 Chris Harrow
Emergency Management Consultant
Chris is a seasoned professional in Emergency Services. He has progressed through the ranks from volunteer firefighter to Chief Officer, continuing to the role of Fire Chief role and ultimately becoming the Director of Fire Services for the Minto Fire Department and the Wellington North Fire Services. While working as a Paramedic, he worked for a variety of services allowing him to gain an understanding of different systems and geographic areas. As a Community Emergency Management Coordinator, Chis has been involved in several incidents working with disaster management and declarations of emergencies.
In 2019 Chris accepted a new challenge taking a one-year assignment as Acting CAO for the Town of Minto. The experience allowed him to gain an immense amount of experience in a variety of areas of municipal management. He was once again appointed Acting CAO in early 2022.
Chris served on the Ontario Association of Fire Chiefs Board of Directors for six years, eventually climbing to Vice President of the organization. During this time, he assisted in writing the new carbon monoxide legislation for Ontario as well as the new regulations on vulnerable occupancies.
Qualifications
Bachelor of Applied Business Emergency Services – Lakeland College
Certificate in Fire Service Leadership – Dalhousie University Advance Care
Paramedic Certification – Conestoga College
Professional Designation
Executive Chief Fire Officer (ECFO)
NIMS 100, 200, 300 Certification
NFPA 1021, 1041, 1035
2022 – Present – Interim CAO, Town of Minto
2020 – Present – Director of Fire Services, Minto Fire & Wellington North Fire Services
2005 – 2020 – Fire Chief, Minto Fire
2019 – 2019 – Acting CAO, Town of Minto
1996 – 2009 – Primary Care/Advanced Care Paramedic, Province of Ontario
1993 – 2005 – Firefighter/Training Officer, Minto Fire
Initial Winner of Mark Diotte Leadership Award from the Ontario Association of Fire Chiefs
Vice President of Ontario Association of Fire Chiefs
Completed 2 Master Fire Plans for Minto Fire and Mapleton Fire Rescue
Leadership Columnist for Firefighting in Canada publication for over 4 years
Canadian Association of Fire Chiefs – Answer the Call & Cancer Prevention Committees
Ontario Association of Fire Chiefs – six years on Board of Directors