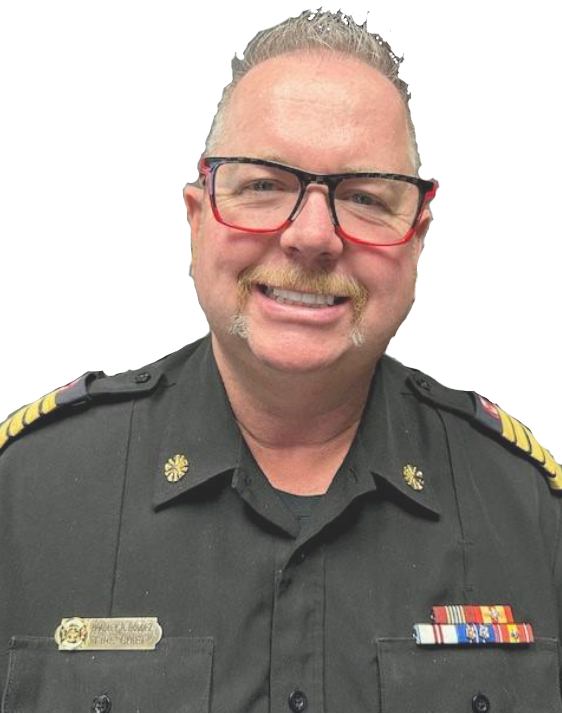 Bradley Boddez
Municipal Management Consultant
Brad has over thirty-six years of experience in the fire service and emergency management and is a hardworking, experienced and respected leader in the Fire Service. He has worked in volunteer, composite, and fulltime departments throughout his career and has developed a great passion for the job which is evident in the work he delivers and the leadership he displays. Brad is currently the Fire Chief and Manager of Community Safety Services for the Town of Morinville, and his role and responsibilities are extensive and integral to the strategic management of his organization. He oversees Fire Services, Enforcement Services, and is the liaison with the RCMP.
Qualifications
Bachelor of Education Degree- University of Alberta
EFRS Officer Promotional Programs, Fire Fighter Qualified
Emergency Medical Technician Program
Certifications
NFPA 1001 Level II
NFPA 1002 (Driver/Operator, Pump, Aerial)
NFPA 472 Technician Level
NFPA 1021- Level I
NFPA 1041- Level I
Incident Command System 400 Advanced
Blue Card Incident Commander Program
Safety Codes Officer Fire Basic Group A
Director of Emergency Management (DEM)
Morinville Fire Department – 1987- Present
Fire Chief/Manager, Community Safety Services/DEM- (January 2020- Present) – Manage and administer all Fire Services, Enforcement Services and RCMP liaison for the Town of Morinville.
Fire Chief- 2017-2020 (Full-time) 2014-2017 (Part-time) – Oversee the provision of Fire Services within the corporate boundaries of Morinville, as well the provision of contracted fire services to neighboring municipalities. Responsible for the planning, organizing, coordinating, directing, and maintaining of programs, operations, facilities and infrastructure primarily utilized by the Morinville Fire Services
Deputy Chief of Administration/Training – 2002-2014
Edmonton Fire Rescue Services – 2002 – 2017
Hazmat Coordinator- (2014-2017) – Responsible for training specialties in the Dangerous Goods field, Hazmat equipment purchasing and firefighter shift rotations for the City of Edmonton.
Fire Fighter Qualified – (2012- 2014) – Qualified to act as a Captain within EFRS. Duties also included emergency assistance in a variety of situations including medical first response, motor vehicle collisions, fire suppression (structural, wildland, motor vehicle and petrochemical), hazardous materials response, and citizen assist scenarios.
Greater St. Albert Regional School Division – 1991-2002
Educator (1995- 2002) – Physical Education, Mathematics, and Science educator at Georges H. Primeau Grades 6-9
Educator (1991-1995) – Physical Education, Mathematics and Science educator at George P. Vanier – Grade 2-7
Governor General of Canada – Sovereign's Medal for Volunteers 2019
Canadian Fire Service Exemplary Medal and Bars – 30 years
Queens Platinum Jubilee Medal 2022 (Service to Community).
Alberta Emergency Services Medal and Bars – 32 years
CVFSA Municipal Service Medal and Bars – 35 years