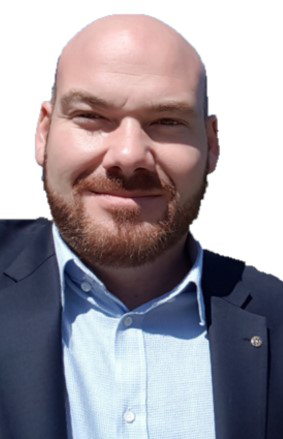 Luke Beer, M.A.
Agriculture and Development Expert
A globally experienced agriculturalist and international development professional, Luke has an established record as a capable project manager. Having planned and conducted large projects in some of the most challenging environments, he has an established cultural dynamism that allows him to confidently engage with colleagues of all backgrounds. Broadly knowledgeable in global affairs, markets & politics, he has a demonstrated capacity for analyzing and advising on agricultural development projects.
Current Responsibilities
Agricultural Consultant & Technical Writer
Qualifications
Carleton University – Masters' of European, Russian and Eurasian Studies
Carleton University – Bachelor's Degree, History & Political Science
Specializations
Project Management
Agricultural Development
International Agribusiness
Global Affairs
Contract Management
Agricultural Projects & Work Experience
Partner in an award-winning registered Hereford cattle herd, in Southern Ontario.
Extensive on-farm management experience covering all aspects of farm operations, both in cropping and animal husbandry.
Supported the genetics development programme with resulting herd blood lines and embryos now nationally sold across Canada.
Operations Manager for a first of its kind, fruit and vegetable supply chain of domestic Afghan produce, delivered to the United States Department of Defence in theatre.
Focused on the introduction of improved genetic strains of specific vegetables that historically were not available or grown in Afghanistan but were of higher valued than traditional crops.
Mentored 15 mid-level Afghan supervisors, to direct 120 employees in the sorting, packing and shipping of over 40 tonnes of Fresh Fruit and Vegetables per day.
Independent consultant with Transitional Solutions Inc. supporting municipal community engagement strategies and review studies, with respect to demand, provision and financial feasibility. Report writing, technical editing and proposal development.
Former Contract Manager of local national partnerships for ANHAM FZCO life support and site services subcontracts, a portfolio of over $2.6 Million per year in Bagram, Afghanistan. Services included fuel, septic & waste management, generator maintenance, pest control, staff food provision and consumable procurement.
Liaised and addressed operational and technical issues with Afghan vendors, while complying with the specifications of the United States Government procurement laws.
Team leader for Suncor Oil, coordinating subcontractor life support logistics in Alberta work camps through their newly launched MYTRAVEL system.
Community Volunteer Engagement
Director of the Board – Rotary Club of Dupont Circle, Washington, D.C., (2018- Present)
Founding Member & Past President – Rotary Club of Kabul City, Afghanistan, (2012-2018)